This is not my guide but i found the original author of the guide and as he done a cracking job on it i thought i would post it up.
This is a rough guide to my own experience of venues while i was sea-angling , not all venues fish the same week in week out . so don't except a mass haul ..
Main view of the venues .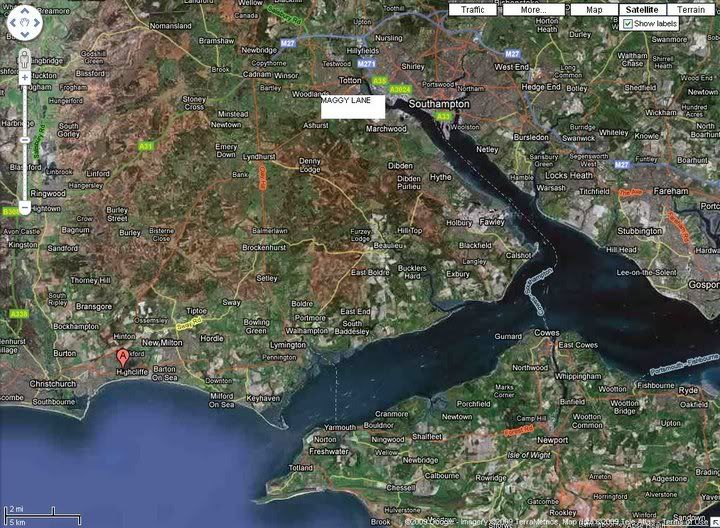 This should help you with finding the venues and travelling to them .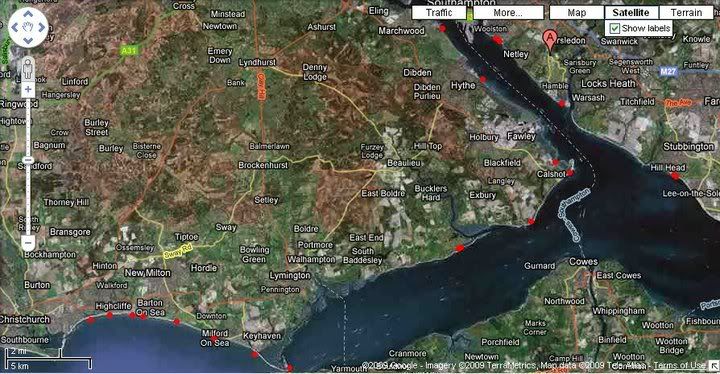 the red dots are the venues but also you can see the roadways to get to these venues .
1st up Hillhead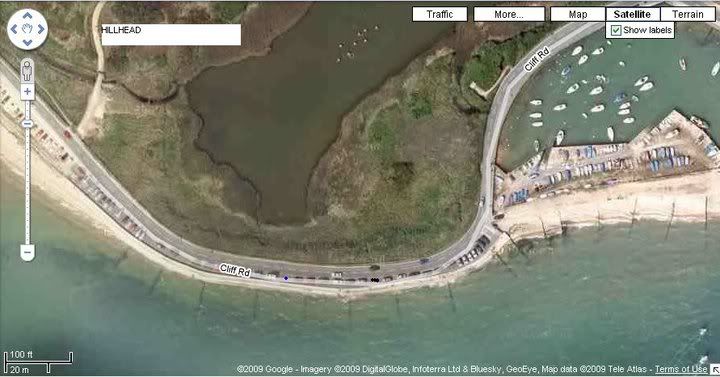 the A27 would lead you to this venue from west and east . Great venue for smoothounds & rays come the early summertime and can get very crowded along the wall but you have a option of the beach aswell , best baits would be peeler crab and mackerel strips but saying that i have caught a 10lber smut on just rag before so take a good selection with you , also it's a tide up venue . Killer rigs would be the pulley pennel here's a link to learn how to make them (
http://www.bellsofhythe.com/pulley_pennel_rig.asp
)
Hamble common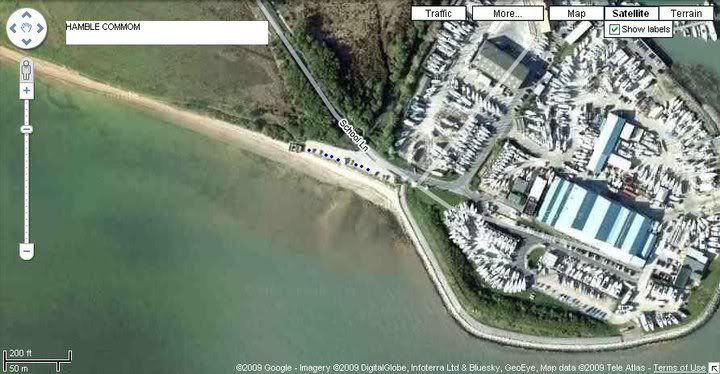 Hamble common can produce some nice bass in the rough weather with flounder also taken and baby smuts plague this area , it's a easy parking venue but shallow water so once again tide up .
Bait would be ragworm , mackerel , crab .
rigs would be pennel , wishbone .
Next up is northam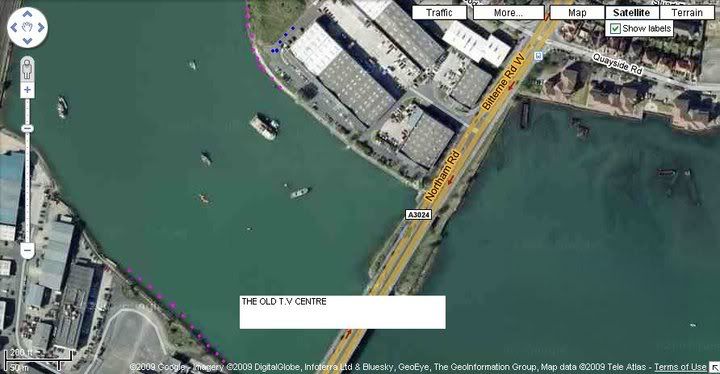 you can fish either side of the water but i've only tried the fitness first side which which is on the bend in the photo the other side is the old tvs studios , this place is a good flounder spot , if i remember rightly the parking can be a problem with the amount of spaces but i think most people use the carpark of fitness first . The pink spots on the photo is your fishing area and the blue spots are parking , basic flounders rigs with maddies or normal rag will work here .
Here we have the cross-house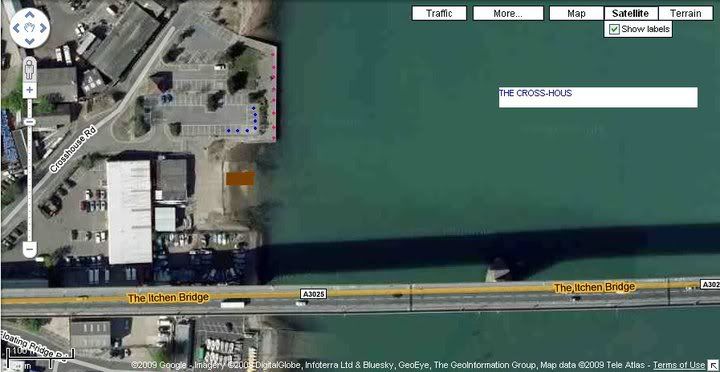 and once again blue for parking and pink spots are the fishing areas , it's a very underated place in my opinion and i have a photo of a 3lb 1oz sole caught by a family member at this venue but also flounder and big bass can be caught , you do have to pay for parking and the carpark DOES get check by the council very often . The other problems with this venue is you tend to get alot of drinkers sat on the benches .
Brilliant venue but looks like town quay my be a fishing free zone before long .
It's a right mix bag at town quay
and you can catch the unexpected , big bass,rays,smuts,cod,gurnard,pout,whiting. etc -----
Down point of the quay is NO toilet , Boy racers, it's always active due to pubs ect and the i.o.w ferries red funnel as you driving onto the key the fastjet boats will be on the lefthand side and it's a no goer but the righthand is fine inbetween the cargo and foot passager boats , yet again it's supposed to be paying carpark but once you park up then fish near by and you should be ok just keep a look out . Baits ? i would say a nice selection again due to what could turn up also same with the rigs swap and change about also if you catch a small pouting why not have a go with some live bait it can bring out the big bass .
Next it's mayflower park.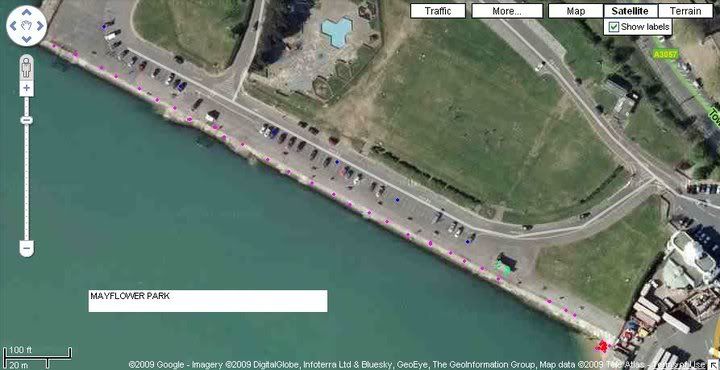 Not a great place but if you want a day out with the kids and still do a bit of fishing then this is ideal in more ways than one . Massive parking area also kids park and a view of the water , pink spots again are the area to fish but in the corner you see a group of red spots this is a great bass spot right next to the old quay , flounders , bass are the main speices you will find . it's pay parking again but the gates shut at 8pm so make sure your out of there or you will have to leave you car inside till the morning.