Hi everyone
Got out on the 11.30am lock hoping to use the tide to get down to at least The Knap but wind was blustery & sea was snotty round by Lavernock so turned & tried a few spots round the Penarth area.
Between 5 of us we managed to tally up a decent fish list.
My nephew Kyle
bagged his 1st ray ever, chuffed to bits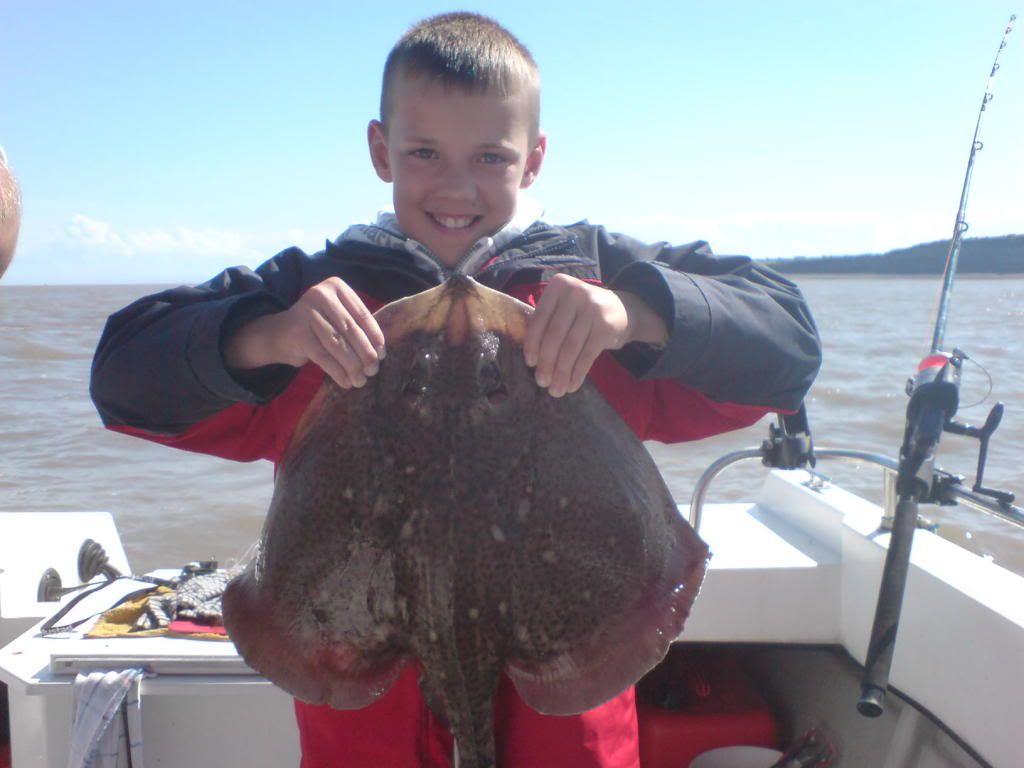 Did everything himself too, well done Kyle!
I managed to bag a 14lb ray
This was caught in not more than 25ft of water at near slack tide
We went on a hunt for a Conger & succeeded with a 12lber near the end of the sesh
, no photo-ym hands were too slimey.
All in all I wasn't expecting much when faced with a day off Penarth but as is often the case in fishing, we were all pleasantly suprised with over 20 fish caught.
If font is too large, Im sorry as im experimenting with the font size on here.
Cheers
Mark