Dug some rag & massive lug last night with a bit of help from my youngest lad. After he went off to school this morning I headed down to the local dogging spot to launch then a slog out past the Mulberry. I went to the left side which I hadn't realised is a good bit deeper than the mark I normally fish there, 16 mtrs.
Was joined almost immediately by this fecker who came so near I could have stuck my finger up his jacksee :o :o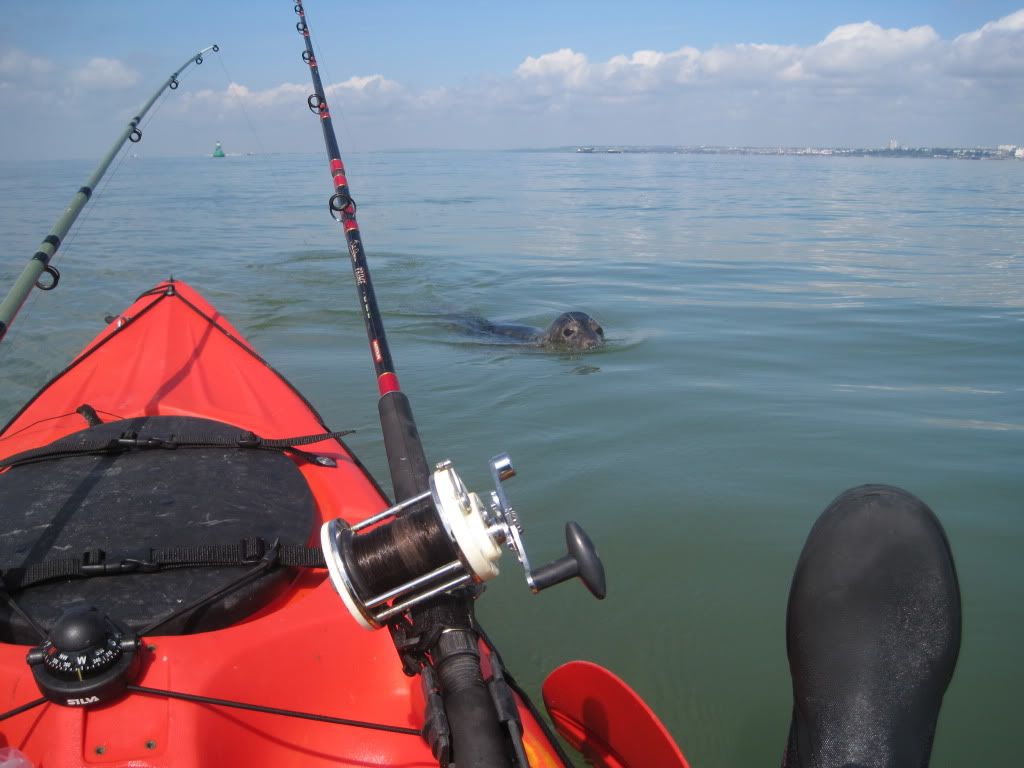 Very slow, fished up to HW. Bait often came back untouched, although I did have a medium cock...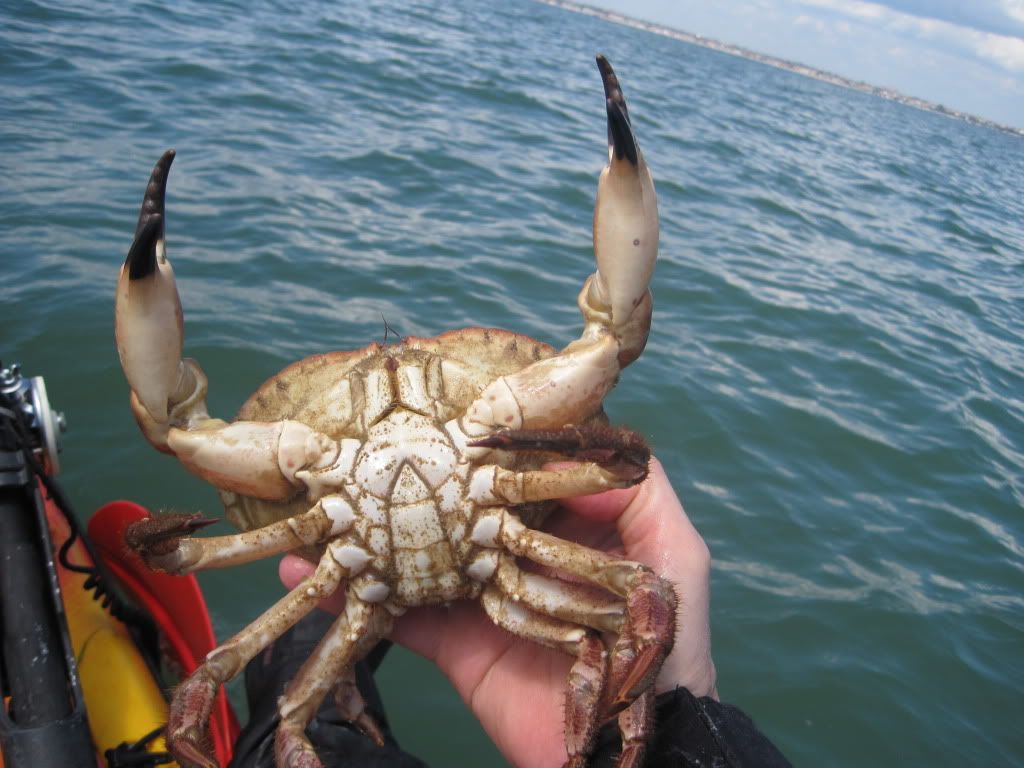 Had an eel which is something I aint had for a good few years, all right not very big, but it's another species on the list.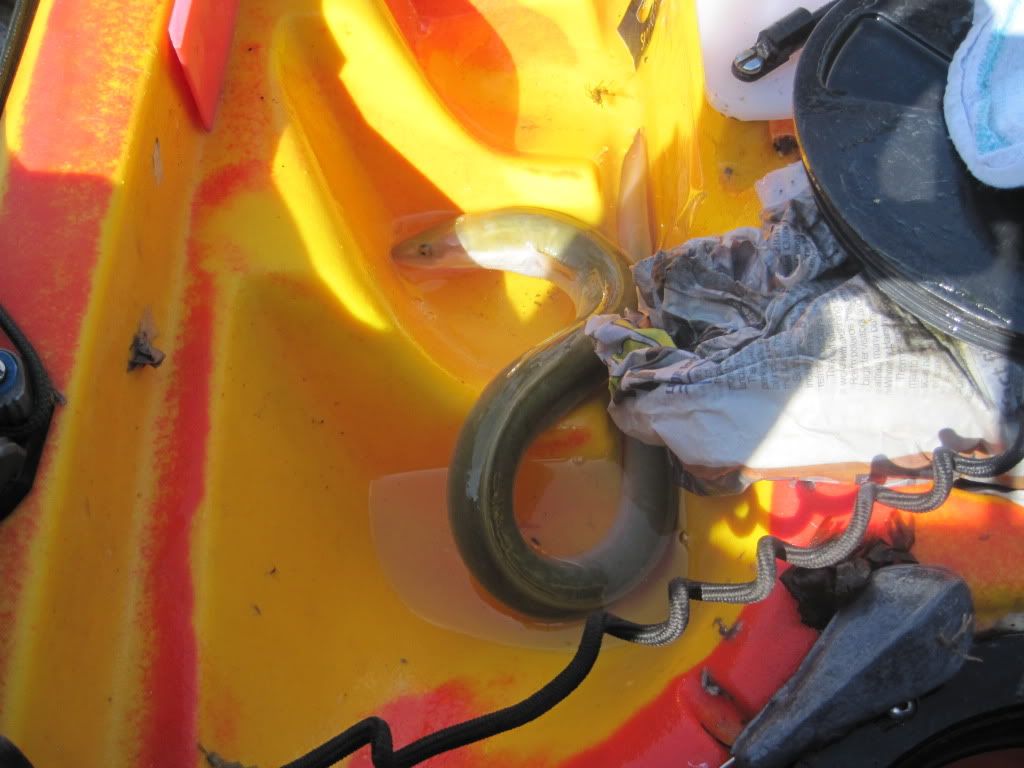 Went home with a few mackerel & a nice sized whiting, threw some undersized yting back.
Got fairly lumpy on the way back & was a bit of a slog
Looking forward to next time.