Hello, think this is my first post here, registered years ago when living up north but I'm a southerner and no where near stockport anymore as the name suggests. I thought I'd add this photo from 28th October last year on the Westcliff Bastion. Took my little girl out and within ten minutes of casting this beauty was on the end, first time fishing again in about 8 years.
Got the missus to waddle down (she was eight months preggers then) with the kitchen scales and it came in at just under 3.5 l/b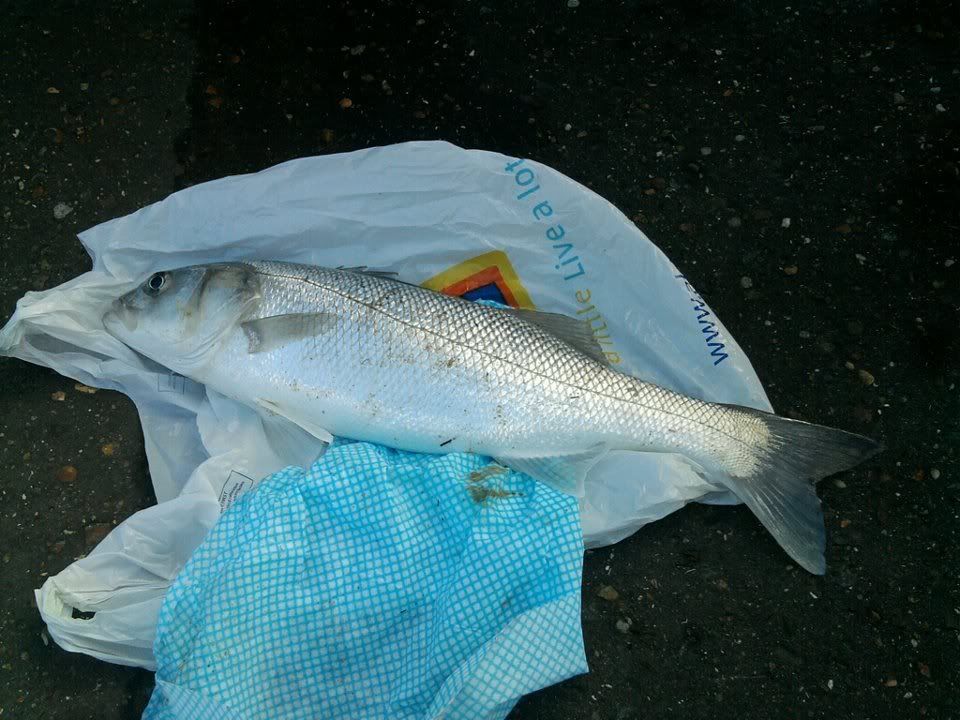 Went a few weeks ago on two tree and the westcliff bastion and blanked, but friday night just gone on the westcliff bastion produced an eel and a few bites with PLENTY of bloody crabs.
Fun though.