Well I fished my chossen spot, forcast was for light winds and sun, arrived at 10.30, it was blowing 4 to 5 north easterly straight in my face, cold and overcast, still I was wrapped up warm.
Fished 2 rods 1st 2 up 2/0 with alternate large squid or herring, this was for the cod/bass or even a big whiting.
2nd rod 2up 1 down flapper size 1 long shanked hooks baited with rag tipped with squid, this for the flatties.
Fished from 10.30 till 15.00 (HT 13.00) baits not touched until about 1 hour B4 HT then every hook stripped on 2nd rod, must be crabs I said. Then the sqiud and herring being stripped until about an hour after HT when it
went quiet again but by this time at least the sun had come out.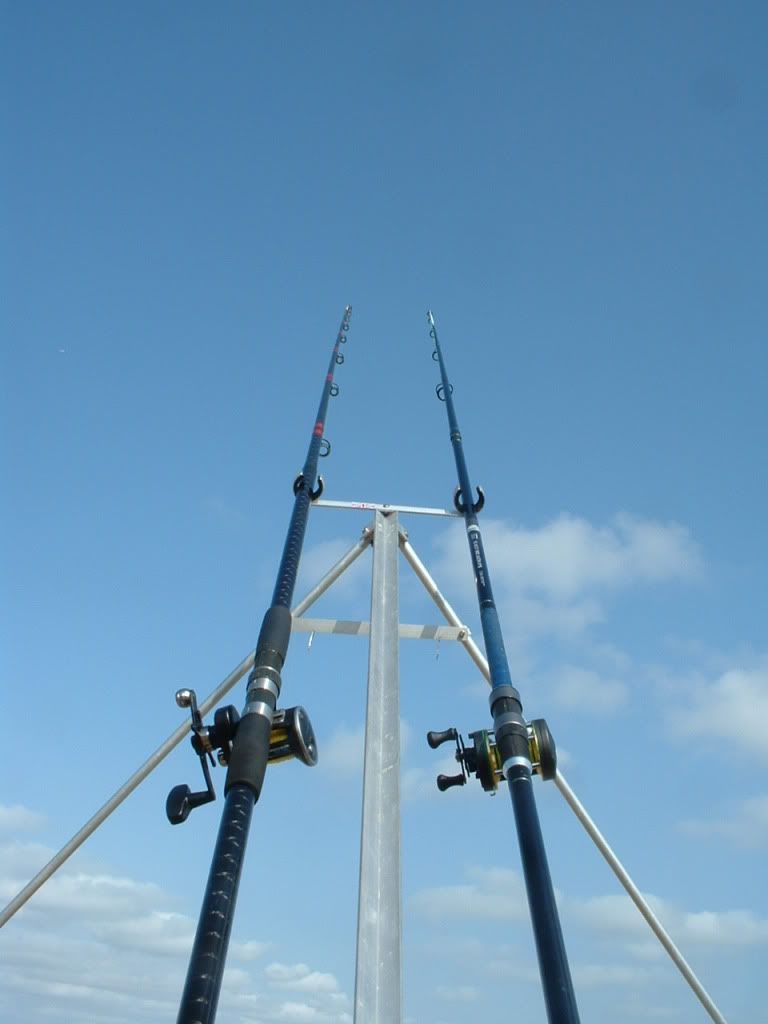 And what did I catch I hear you ask well CRABS lots and lots of little CRABS
Still got some local info on a mark known for big bass so be back to feed more crabs