These can be made for a fraction of the shop bought product and you have the satisfaction that when you have caught a fish of a good size, it was caught on your own homemade lure or pirk.
Here are a few I made some time ago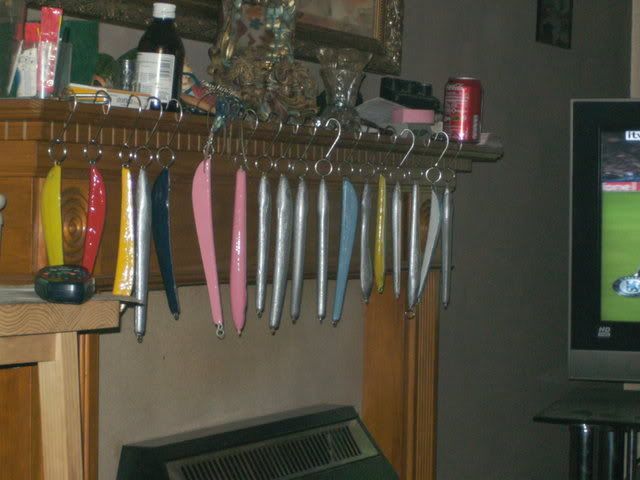 Colours can be change quite easily with suitable aerosol paint.
You may notice i have avoided the use of trebles so as to make hook removal so much easier.
Pirks can be made in various shapes and weights. To offset the cost of the moulds you can always sell some to your mates at half the shop price.
Cheers
Keith