Not sure were to put this if in the wrong place maybe a mod could move possibly sticky it if it is any use:
Kinder Egg containers - Use as Bubble Floats.
Tic/Tac Containers - Store Terminal Tackle, Swivels, Beads
Old Film Containers - As Above
Elastic Bands - Add extra grip to leads place over grippers place over spools to hold line.
Cable Ties - Hand for quick fixes, Temporary Multi Coasters
Coleman/Tilley Lamps - Heat up stones for pockets or Food pies in tin trays.
Use Self tapping screws for soles or waders/boots on rock marks extra grip. Only screw into the hard raised tread.
Old Waders - Cut up to make Neoprene Reel bags or tool roll to put forceps scissors in, also good for making rod straps with a little velcro.
Lemon Juice or shaving foam to get the bait smell off your hands kept in a tuppaware container in boot of car with spare wheel pack includes. Nail Brush alcohol based hand cleaner face wipes spare nail clippers, batteries.
Velcro - Multiple applications, Rod straps, some tripods add straps to stand head to keep rods in heads when windy or strong tide.
Add old bic pen with ink cartrudge removed tape to Tripod for baiting needles.
Blunt end of some baiting needles to prevent Bursting Blow Lug.
Use fine gauge stainless steel and 80/100lb crimps and make your own.
Old thermal inserts wellies. Wash cut up and use as pocket liners hand warmers for floaty pockets.
Bait pumps - Use a similiar diameter tube cut into 2 '' pieces then fill with pound shop silicon and leave for a couple of weeks to set. Replace pump washers creates way more suction.
Plastic Bags/Bungess - Useful to take your rubbish home, Temporary Fish holdhalls, Use to fill with shingle or sand to weigh down beach buddy or stand.
There are many many more but had a brain fart so will stop there momentarily. Maybe others have their own tips.
Mick
There's more
Large paperclips. - Bait clips and can take quite a powerful cast.
Old Cable Flexes - Insulation for Live cables etc. can be used for snoods over swivels. Paperclips and insulation for bait clips.
Telephone Flexes - Temporary movemable crimps.
Flex Insulation - I have used for years as part of my pulley pennel insulation through eye of swivel mainline line through insulation then hold swivel in place with telephone wire crimps. Cheaper version of the Fox pulley beads now selling for an extorsionate amount. protects and takes the strain off line when casting. I have added pictures as an example i am using 50lb leader as rig body/80lb swivel and Genie Clip which woulb be attached to main line. Picture 1/2 Blue rig tubing cut to 20mm or 3/4 inch passed through eye of 80lb swivel pass 50lb leader line through rig tubing.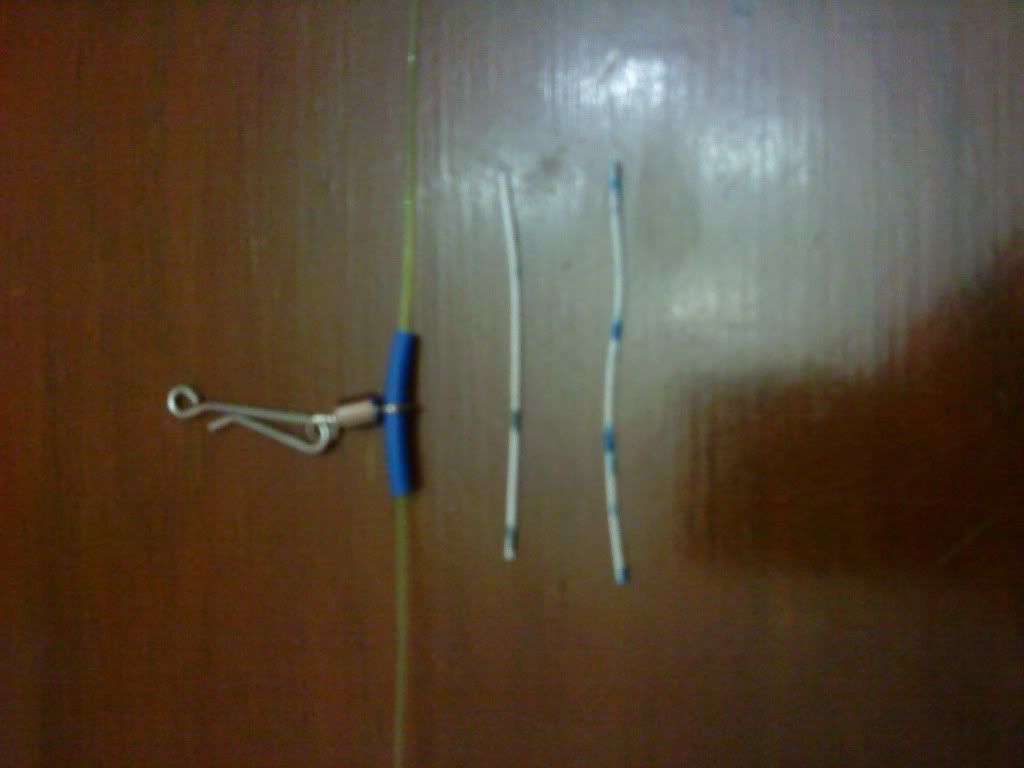 Picture 3 attach Swivel to Genie Clip and attach telephone cable to keep swivel in place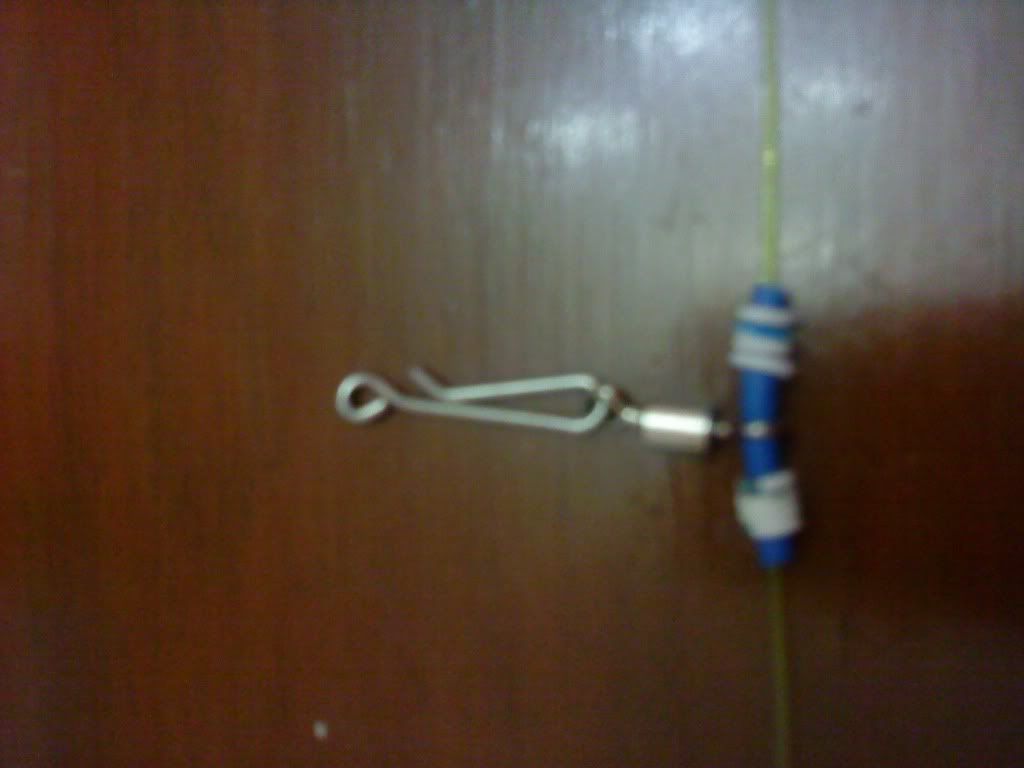 Pound shop CD case - Cheap rig wallets.
Coin Bags - To put rigs in (Younger anglers get down to the banks) there free. Tel, them its for your piggy bank money.
Mint cannisters - Bait elastic holders.
Flex insulation, slide some on to lead grip wires to get a better hold in sand.
Get an old floor tile (the non-sticky backed ones) cut in half lengthways make an idea bait chopping board,and it fits nicely in tackle box/bag.
Weed - Keep rod high in stand minimum line entering the water for surface weed to catch on.
Rigs - Spray WD40 into a Gel tube after you have finished you session cut off all your terminal tackle, swivels, clips and place them in the WD40
tube to clean and extend there life.
Uses for Genie fast Links - Quick changes for snood lengths. See here:
Weed - If weed is a problem then it easier to cut leader at the knot slid
weed off the line and re-tie.