Well i finally got out last night after a few months off spending with the new girlfriend
, pass granted for last night i headed to pagham with john and phil to meet up with eddie and browners , arrived to a flat calm sea slight drizzle and virtually no wind ! ......................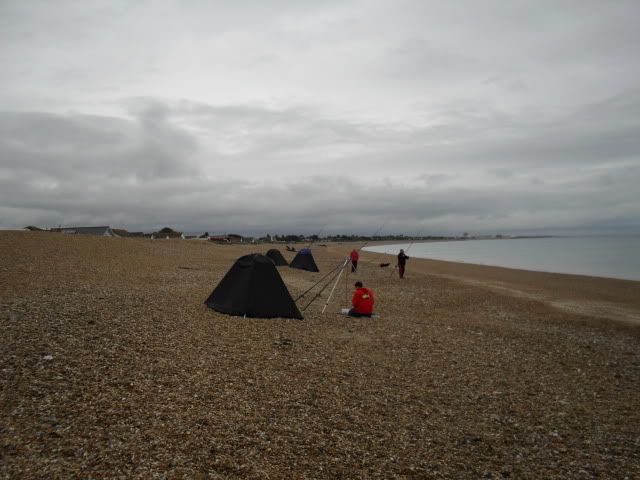 gear set up , i sat down to a nice hot cup of tea , only to find the bloody flask freezing cold
, oh well energy drink it was lol , the fishing was slow to say the least , i had a good rattle and missed a half decent fish early on , phil snagged himself dirty dog and a small bream , browners then went on to snag a dirty dog for himself , as the tide ebbed , browners was up to his usual standard and hit into his first hound ....................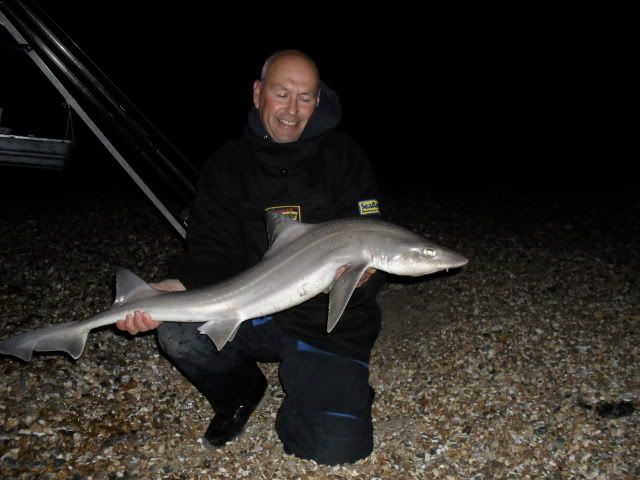 cracking short fat hound of 11 lb 12 ozs
, things carried on quiet for the rest of us , i found myself blowing up one of my reels , out of practise i suppose ;D , browners then went on to hit into another hound , un weighed this time but around the 8 lb mark ....................
another good fish the barsteward
. fantastic night in great company lots of banter , mainly aimed at me !
was great to be out again on the beach even though it was a blank
looking forward to getting out again thursday night
.
cheers lads ,
lee.