Well 2010 wasnt really a great year for me on the fishing front , i spent far too much time on the hounds and chasing the bass and sole off the quay meaning my species count was the worst ever , another slow start to the year on the fishing which does make you think twice about what you are doing standing on a frozen beach watching motionless rod tips , but the lure is always too much and sees us going back time after time .
Ive met up with some cracking people and anglers this year , and been to some fantastic meets with lots of banter , makes it all worthwhile , 2010 saw me handing over a nice amount from charity matches to give to the hampshire and iow air ambulance , and it also saw me soaking wet after falling in the sea to save rob who had fallen in trying to land a hound , very funny now when you look back , any how enough waffling and on to the fish porn ...............
pb spotty ray 3 lb 8ozs .............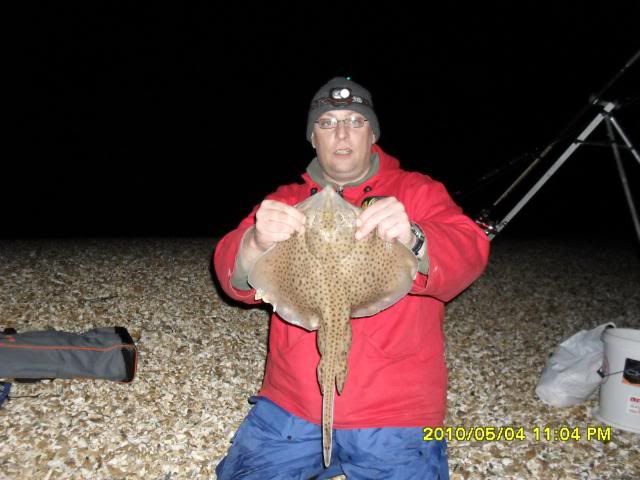 Handing over the funds to cherry from the hampshire and iow air ambulance ........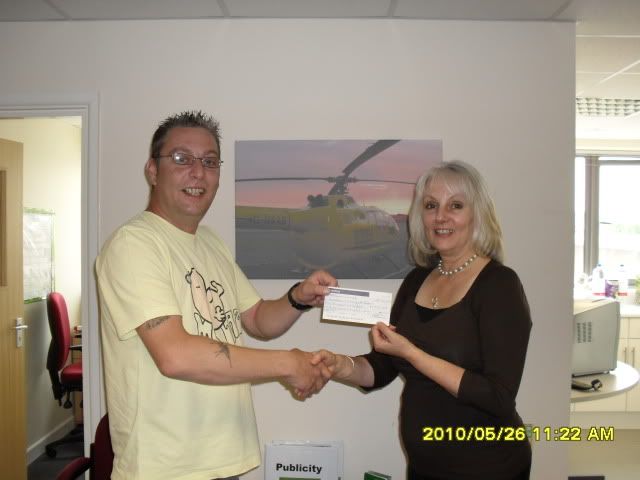 playing with hounds .............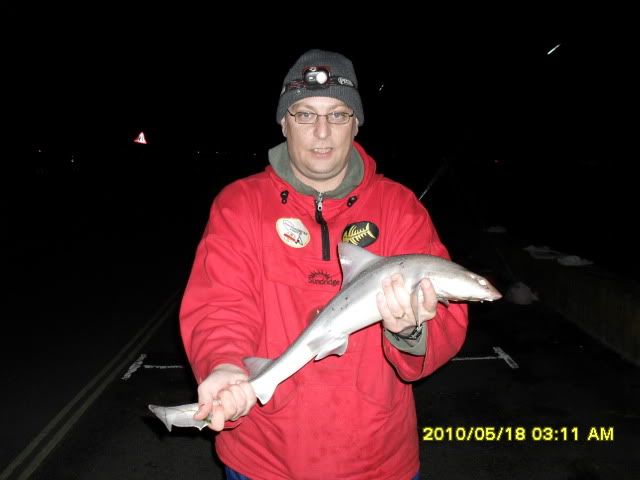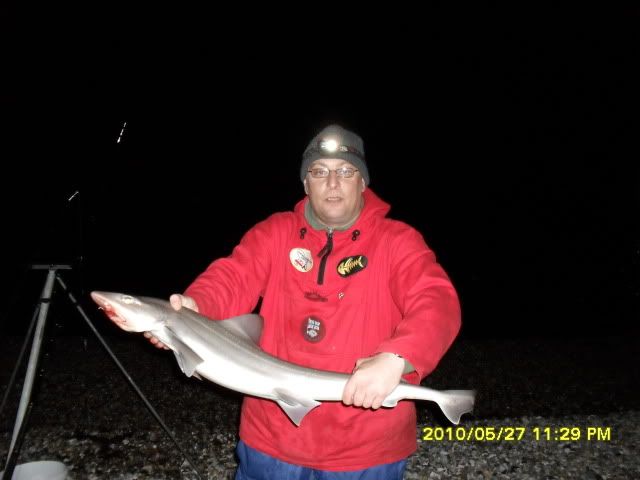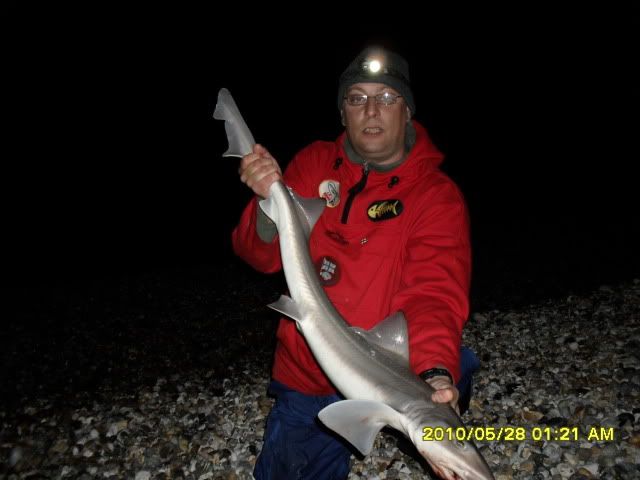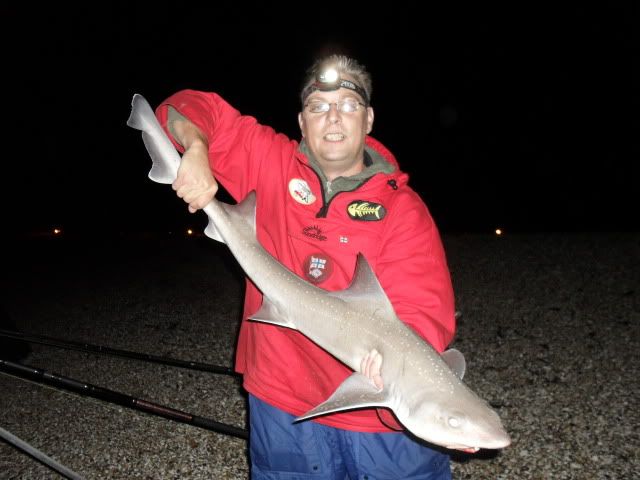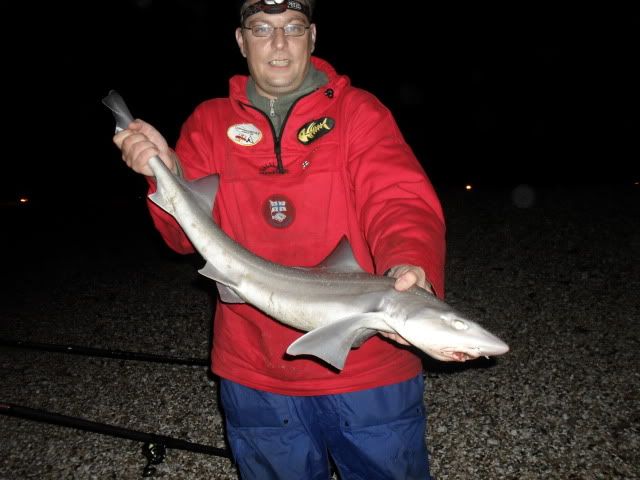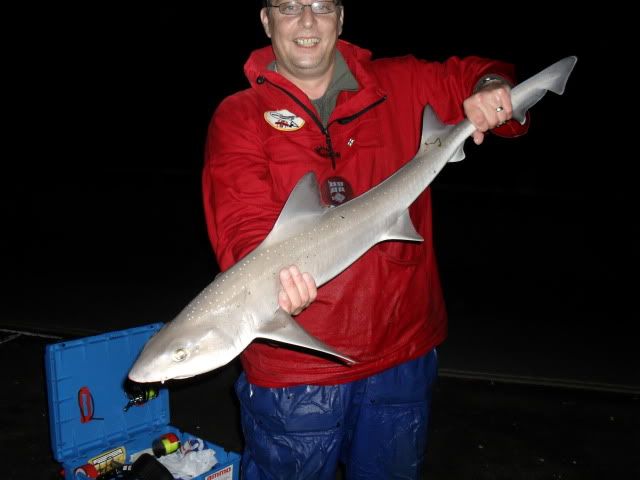 Another new one to me , cuttle fish ..................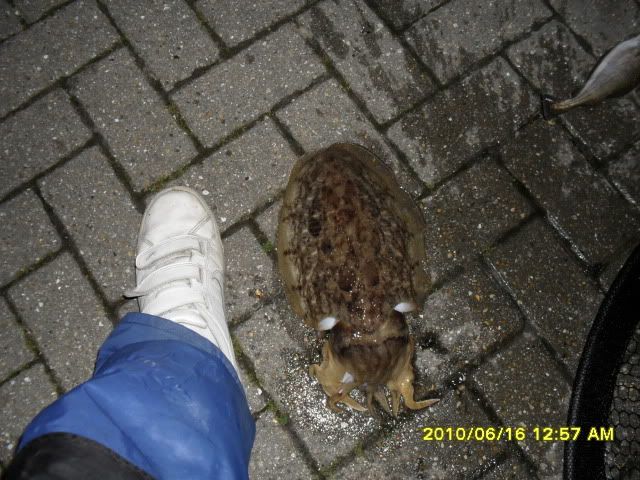 then it was time for the bass and the sole and another pb .........
2lb 4ozs pb ..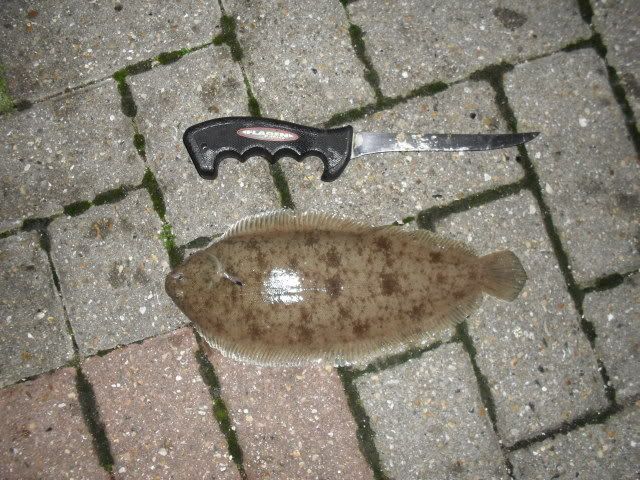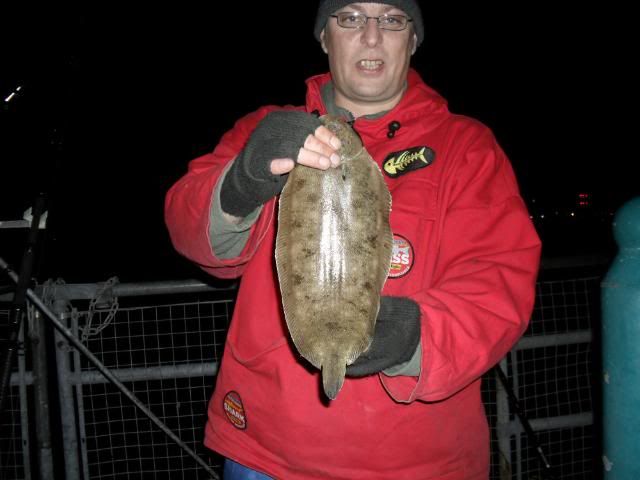 The bass , no real monsters to speak of as i taught steve 1976 too well and he had them all lol !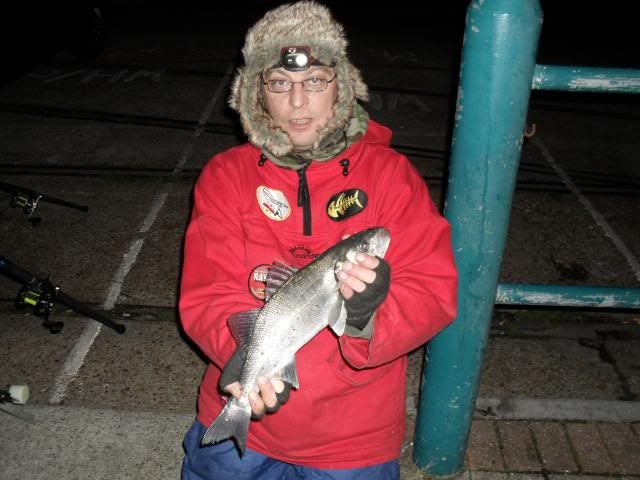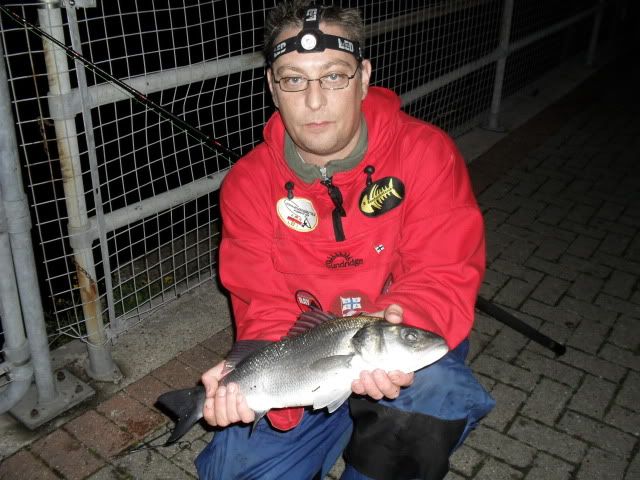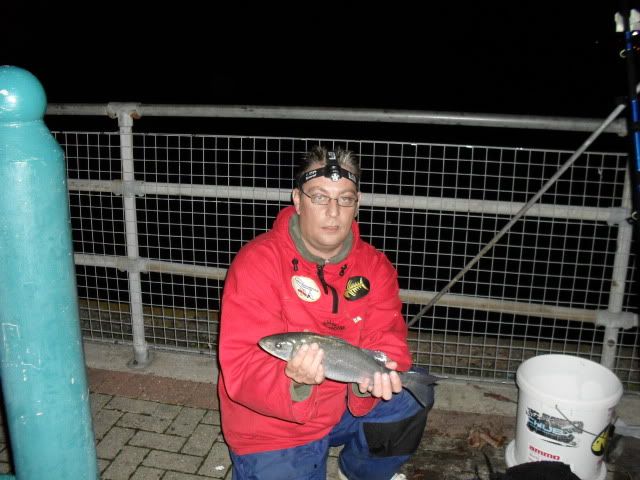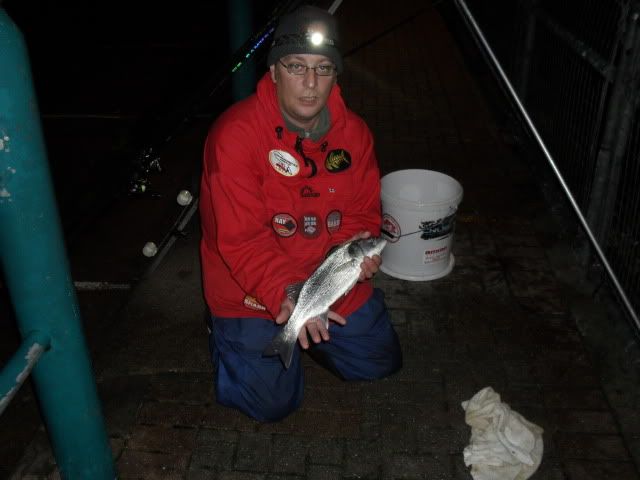 Another surprise from the quay was this thorny ..............
And finally the swim lol ................
2011 will see me out more and getting back in the species hunt , and catching a flounder lol ! , thanks to all the lads ive fished with and had the pleasure to meet this year , look forward too meeting up again next year and doing it all over again !
Merry christmas and a happy new year to you all !
lee.