Friday night saw us meeting up with , steve 1976 , billytattoo , turkish and mark annelli , bloody cold night and the fishing was very slow , great to meet mark and turkish 2 very nice fellas , whos interest in fishing is second to none ! , we werent bothered by the local nutter as mark was his mate that night
anyway good start to the night with a few small plaice showing , mark bagging the biggest , pout and pin whiting showing in numbers , then as it got dark , all went quiet , struggled to get pout and whiting for bait , good old knock and slack line and the tell tale sign of a sole came in , 1.5 lbs .............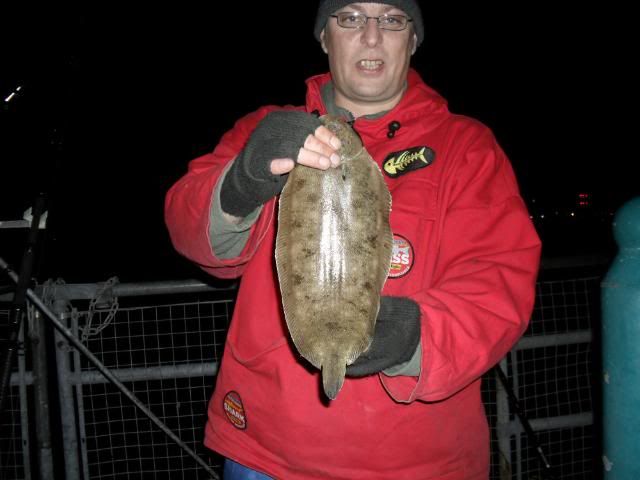 we struggled all night to get a bite , let alone a fish ! , turkish next came in with a resanoable whiting of 8 0zs ..................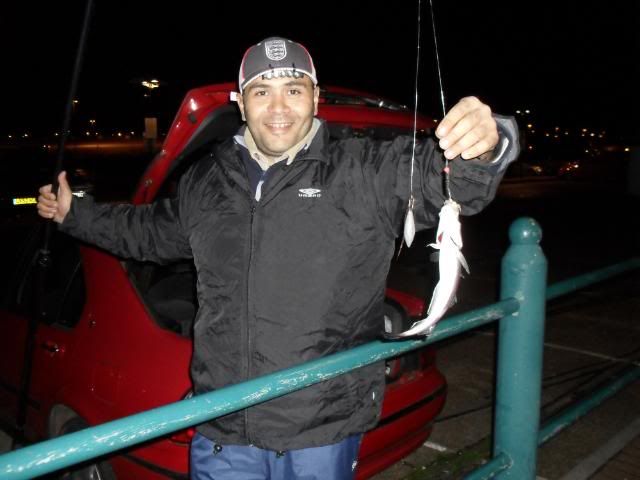 No monster but he was just happy catching ! well that was that for friday , very poor night but great company , and we left bassless !
Saturday 25th we decided going by tide and time to go back for the bass , billy decided to make the drive from twickenam and come back down lol , now thats dedication ! (or stupidity) >:) >:) , so me steve and bill got there early for a space as we thought it was busy , it was pretty dead for the quay , the local loon was there as per norm and bugged the life out of us half the night , god i wish mark was there
, the fishing improved no end , with billy bagging a pb sole .............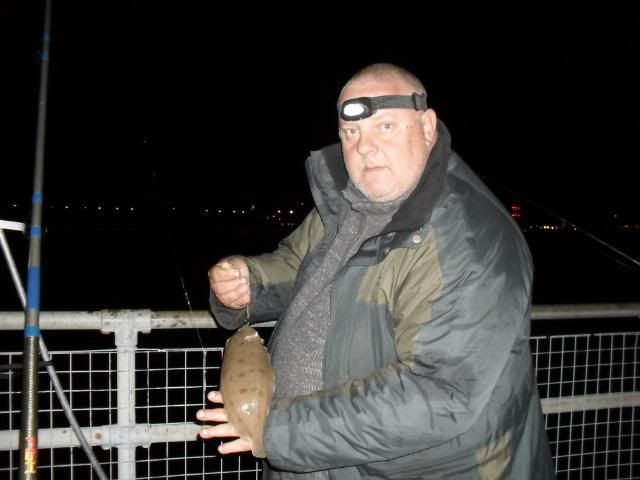 well done mate ! i hit into a nice whiting at close range that topped the scales at 12 ozs ..............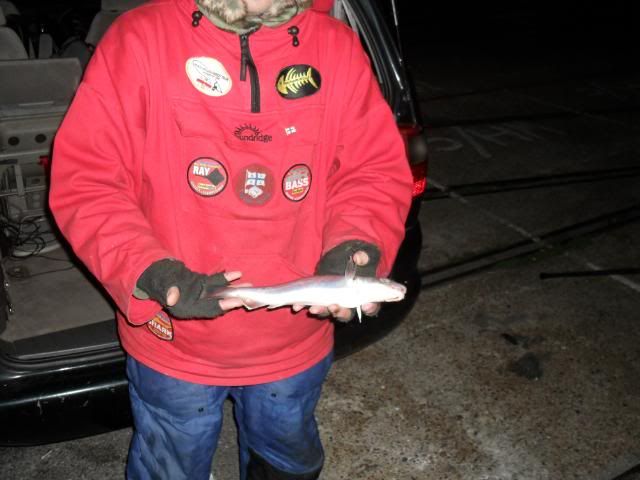 sorry very poor pic ,
then the bass came on the feed , and it was hit after hit never seen so many ferociuos hits from the bass , steve was on form and landed 3 ...............
then he had a hit that ive never seen before , nearly pulling his 30 lb class boat gear right over the railings , despite the rod being right back :o missed it and we were all gutted , just the 1 bass for me , weighed in at 2 lb on the nose ................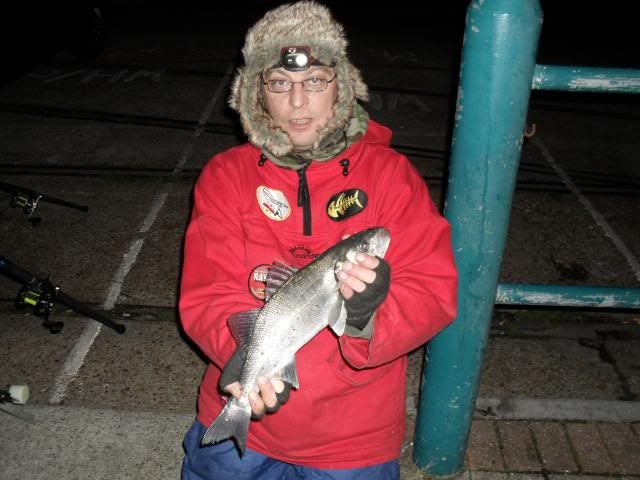 lots of massive takes , but again a lot of missed bass ! absolute fantastic weekend in great company ! cheers lads .
lee.
p.s sorry lads if i wasnt myself this weekend i had a great big abcess growing on the side of my face , thats come out now , bloody well hurt