Set out on my 1st session in a while with Lewis over to Eastoke Hayling.
On route a quick Chip shop stop and a look at Sandy Point to see if there were any Macky showing Didn't look it so went and set up at Eastoke Groyne 22, low water.
1 rod with whole Macky fillet on a Pulley Penal 3/0 and a 2 hook flapper worm tipped with squid
Force 4/5 winds made bites difficult to see as the tiny Bream seemed to be robbing the worm baits but as i reeled in to change the Macky bait as i got it to the surf something pulled back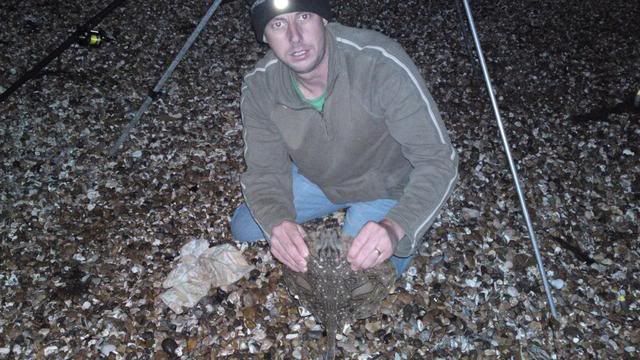 Only small but my 1st shore caught Ray from the beach so well happy with that which is a Undulate
Re baited with the same baits and a short while after had another take, new what this was by the headbanging
Lewis holding the culprit, fought well for its size and I'm still waiting for my 1st lunker this year.
Lewis was getting a bit fed up but as the wind dropped he had his fish to save a blank
A black Bream to keep him happy
As time was getting towards midnight i changed the scratching rig to a Penal 3/0 with worm/crab bait.
A couple casts later had 2 small knocks so left it for a while, then i was slack lined. Struck and could feel a good weight and it went mad as it got to 20 yds out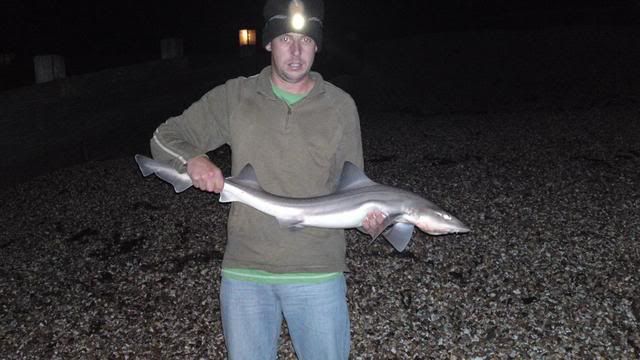 1st smut of the year that went just over 8lb
Following cast got slack lined again but could not connect and that was the last of the action there
We packed up and moved to Sandy Point for 1st light for a bit of spinning for Macky/Bass with nothing showing apart from Lewis's sailor friend manning the entrance gates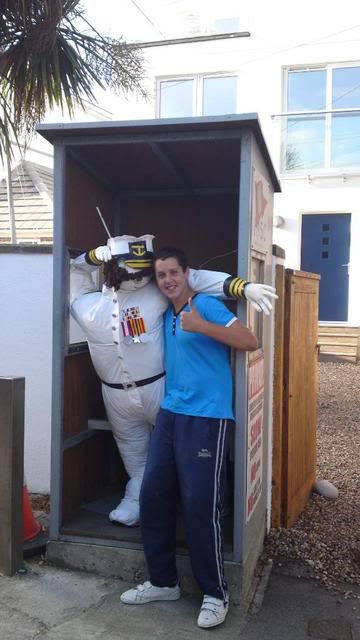 Not the most hectic session but well happy with what was caught and a new species