Fished a mark in stubbington last night with bassmanrob and paul
, arrived at 6.30 with plans of bait collecting , along with about 10 others lol needless to say we didnt bother ! , waited for the flood high enough to fish and that came about 9 pm #:-S , armed with bluey , mackeral , worm , squid , sandeel frozen crab and fresh crab we set about finding a few , targets were smutts and rays , but anything would be a bonus ! , well plenty of hounds up to the 5 lb mark ...................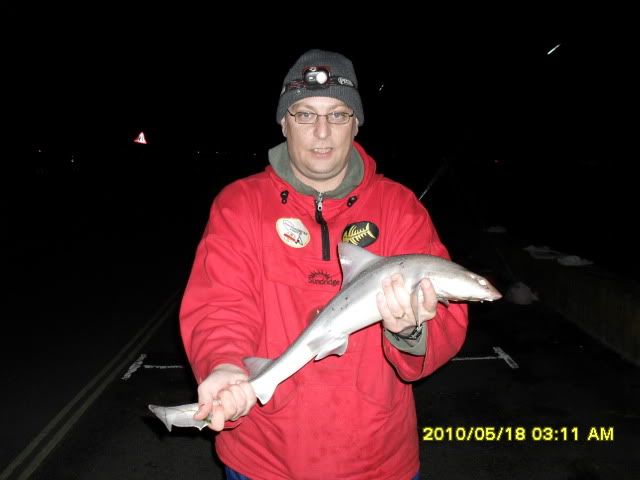 With terry dragging out the biggest and a beauty of 10 lbs 6 ozs ............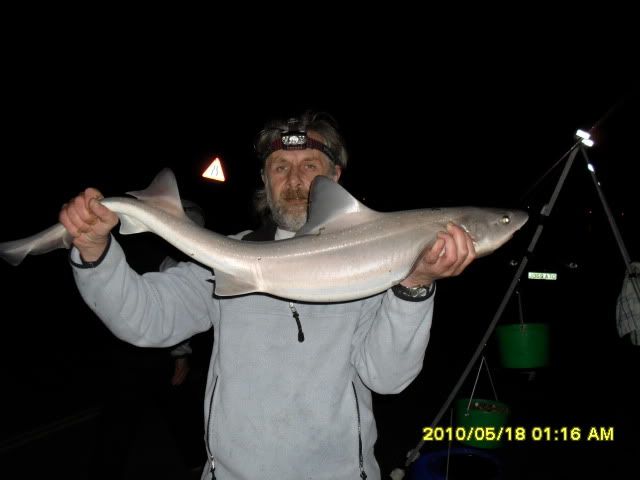 I bagged the oblituary pout , rob was a dog magnet yet again and he also managed his firsts ray of the year ..............
Weed wasnt a problem untill near h/w then it was unfishable for an hour , soon passed ! great night with plenty of action and target species targeted , just for the record fresh crab was the killer bait
lee.