Afternoon all ,
Well after weeks of getting weeded out at pagham , hill head , me and blankmanrob decided to hit town quay and have a weedless nights fishing at some different species for a change , target was sole , bass and anything else that would be so stupid as to jump on our hooks , baits were rag , peeler , squid and mackeral ! , started off with a bite a chuck , and i kicked off with a couple of schoolies , then a pout , bit big for livebait but i thought what the heck , within minutes of being down it was snaffled by what i thought was a 5lb plus fish , wasnt to be , this greedy little bugger had snaffled the
pouting
, didnt weigh it but id say around the 2 lb mark ,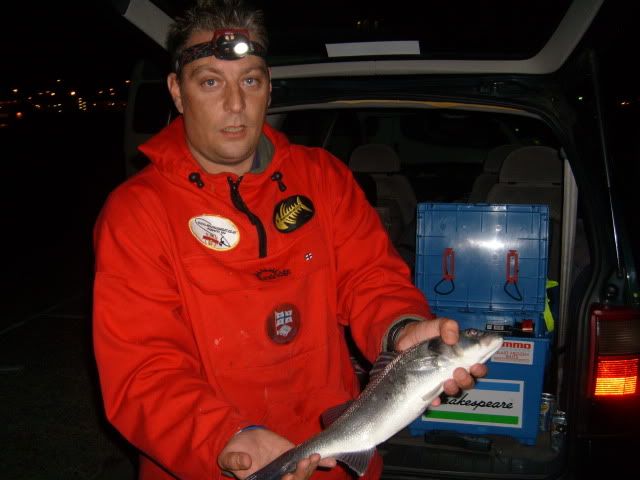 no more pout after that , but we tried maccy heads and fillets and was getting smashed up nearly every drop , but neither of us just couldnt connect , cracked on as the rest of the night was spent watching motionless rod tips on the distance rods , but having plenty of fun with the bass , one more hit and in came my first sole of the year only a slip but a first ! ....................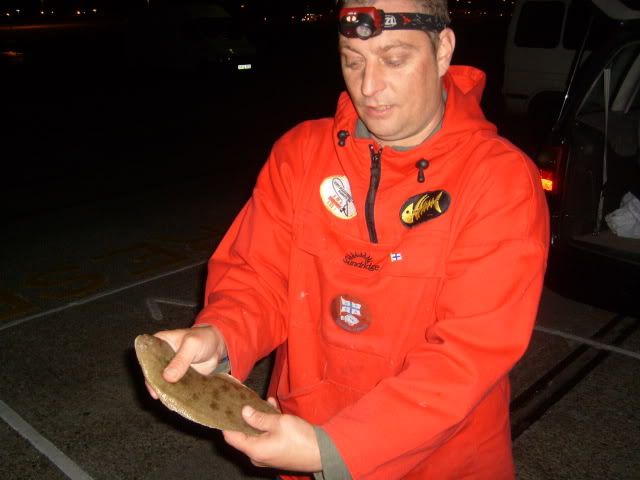 rob saved a blank by catching a pout on the death , put down as bait and immediatly got smashed up by a bass ....missed again , we will be back down there soon with just bassing in mind .
lee.
P.s it was good to meet you pete (lockpicker)