Hi, What a great week we had, it was the best holiday i've had for years. We packed so much in i cant remember it all in one go, Sooo, its going to be written in stages.
Saturday, Arrival.
We arrived at the park in very good time, Keith couldnt hold his water, and got to mine 2 hours earlier than planned. on arrival, we were shown our pitch, and first impressions of the park were favourable. We were not disappointed, the parks really nice, well layed out, and clean.
After we had set up the caravan, myself n keith disappeared round the corner to the camping field to set up the tent, leaving the girls to get the caravan sorted.
It did'nt take long to get the tent up, and when we had finished it was back to the caravan for a cuppa. As usual we were cream crackered, so decided to forego our evening fishing trip in favour of just chilling out for the evening. We turned in early, but need'nt have bothered, it was so cold that night we could'nt sleep, we were huddled up just trying to get warm, ant it's fair to say it was the worst night either of us have ever had.
Sunday, Scarborough breakwater. (Pier)
We got down to scabby for about 09.30am, the girls went off to shop etc, and we headed down to the end of the pier, on the way down Jacko69 saw us from his boat, and informed us he would pop down. We set up at the end so we cast to the left of the cenotaph and in front hopefully avoiding any boats.
Well!!! you know what they say about the best laid plans, the wind was blowin a hooley, we were frozen, I had my gloves on, and was doing my impersonation of the Big Yellow Smurf. It was all to no avail, we just could'nt fish that day, we packed up not caring if we blanked.
Monday, Bridlington.
We got to brid breakwater nice n early, the tides for the daytime were all wrong, but we did'nt care. As long as we could hit water we were happy. We took 2 rods each, I took my spinning rod, and the Mitchell beachcaster. For a while nothing happened, then came the most sickening part of the holiday for me, this was worse than the cold night we had. I got a tug on the rod, i let it tug again and reeled in, the water was really clear and visibilty was clear to the bottom. When i had my catch about 20ft from the wall i risked a look over to see it coming in, i could'nt before because i was heaving at it to bring it in, my rod was bent double. This moment was the sweet n sour bit, I looked over and was shocked and amazed to see a ray, or skate about a foot below the surface, it was at least 20 inch long from nose to tail.. I have never seen or heard of either being caught at brid, I was so taken back the line went slack, and as i tried to stop my fumbling efforts to reel in again, it shook the hook, swam a few feet on the top, then glided gracefully down to the bottom again. I was absolutely gutted, i watched my PB on pier or beach, swim off without a care in the world.
Later, we moved down to the fish quay barrier, for a few hours nothing happened until the tide turned, then it was non stop, as soon as we cast in the rods were knocking, it got to the point we could'nt even decide which rod to reel in first. End result, 13 coalie for me, 15 for Keith, but he cheated with the last 2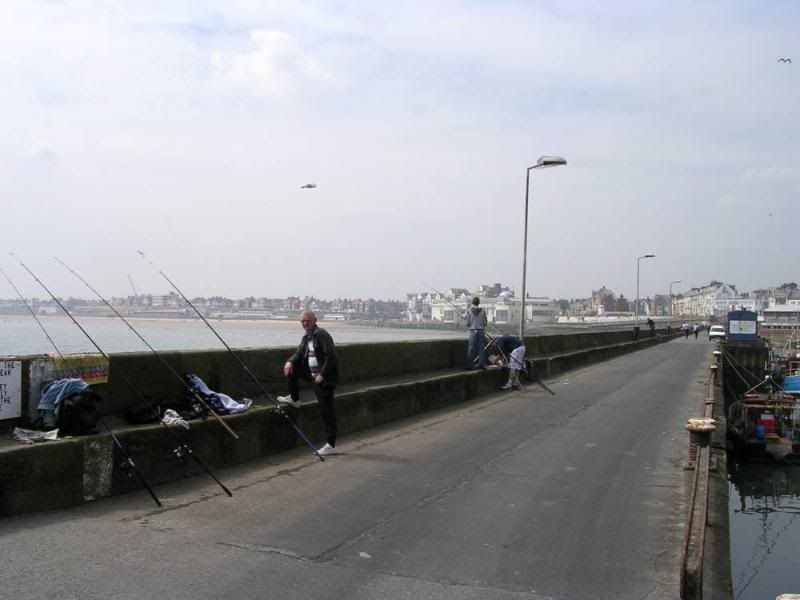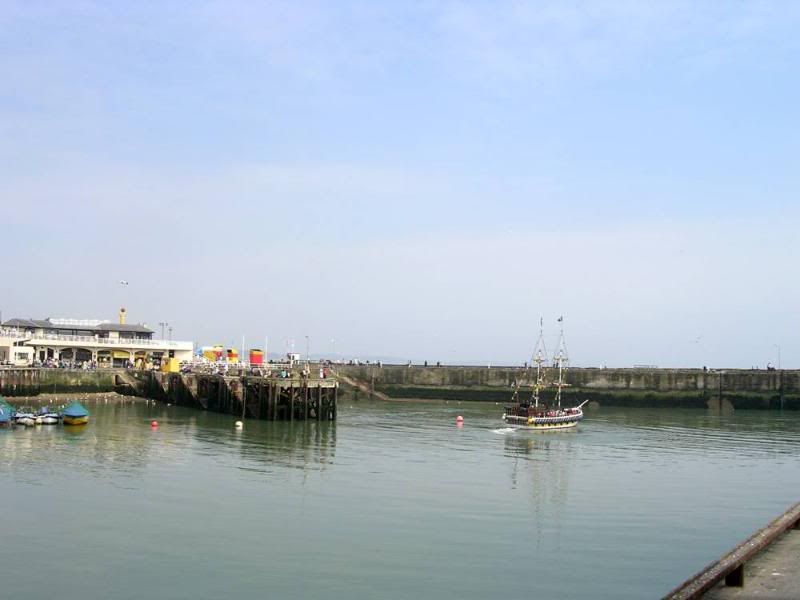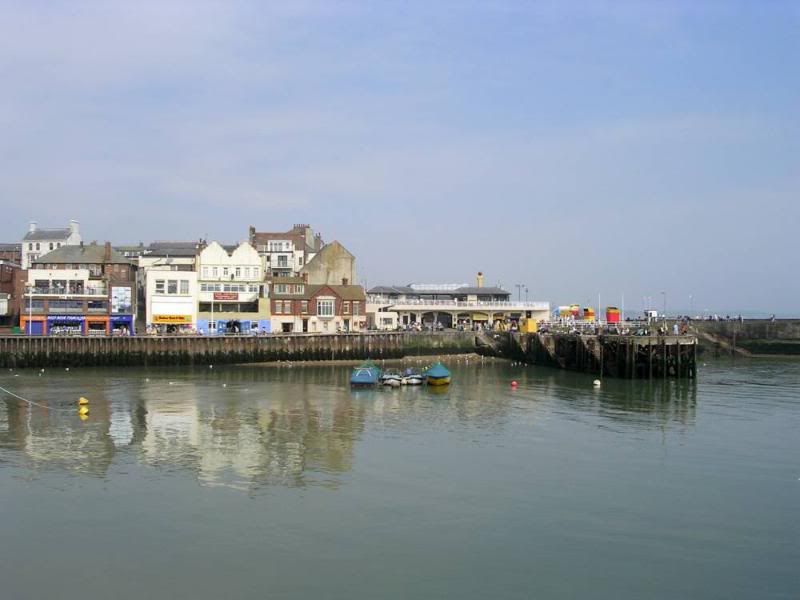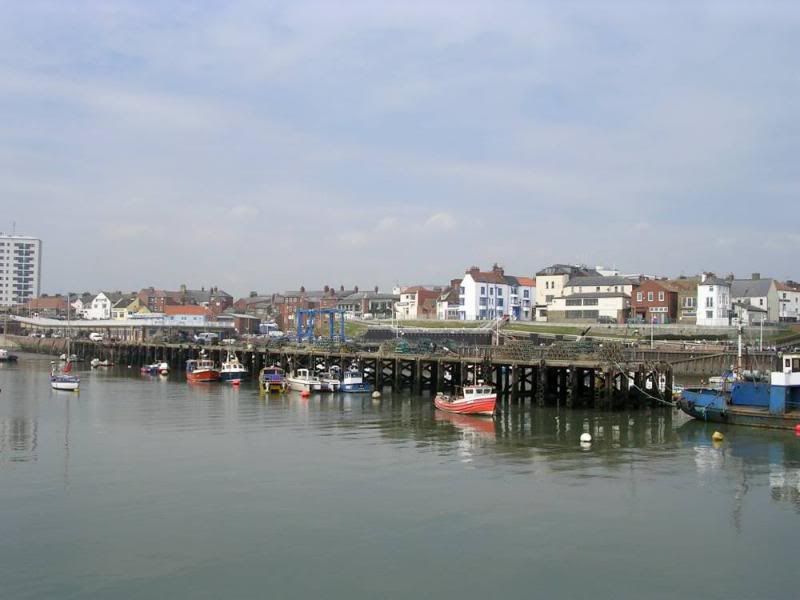 Keith playing dumb, making out he hasnt seen the sign.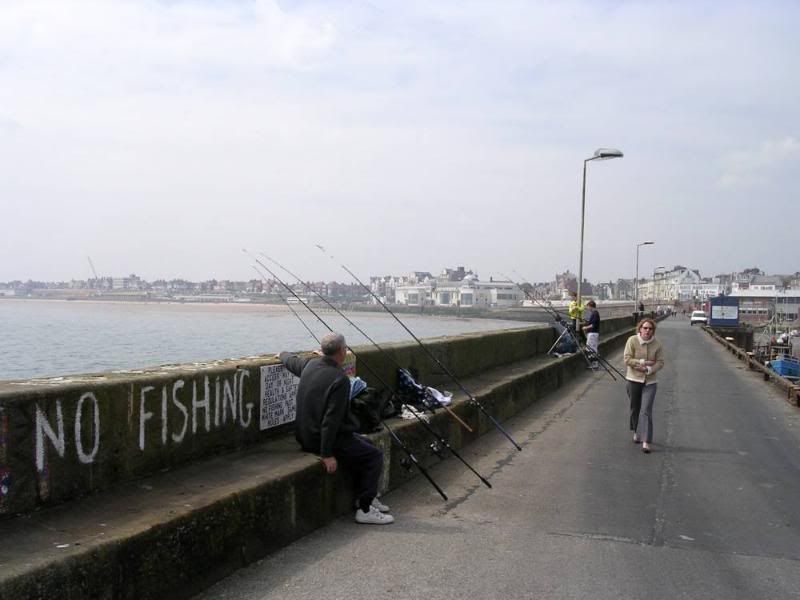 Tuesday, Scabby again.
This was quite a nice day poor fishing but very relaxing. result 1 flattie for me, and Blankety blank, cheque book n pen for keith.
Pics showing the view from the pier, and the rocks around the wall at the end.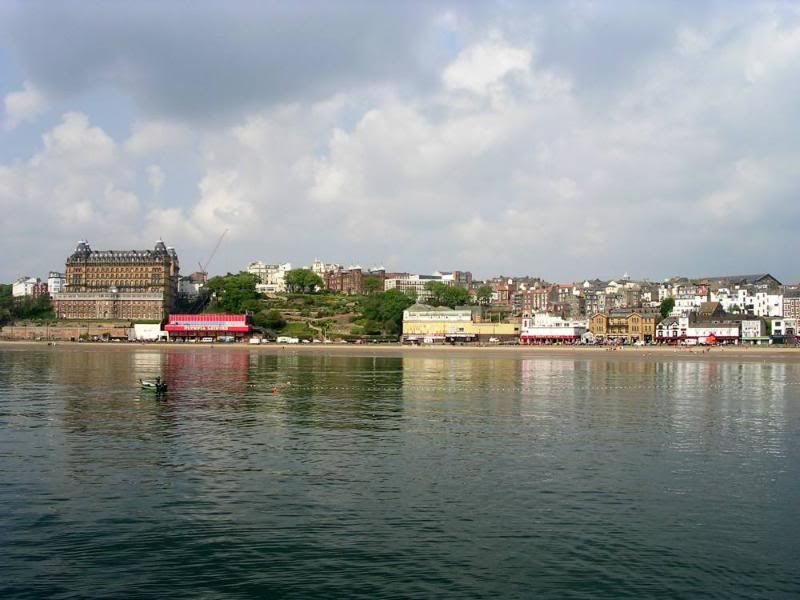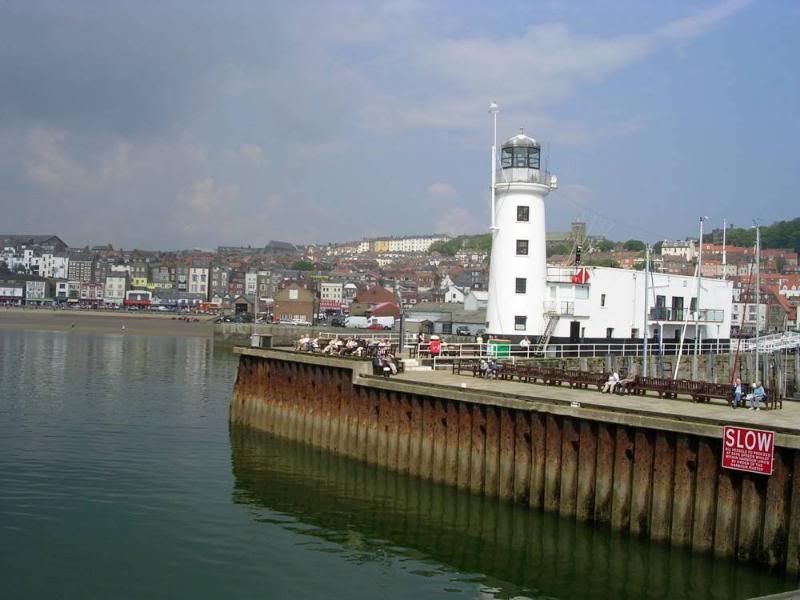 Pics showing the ground in front from left to right.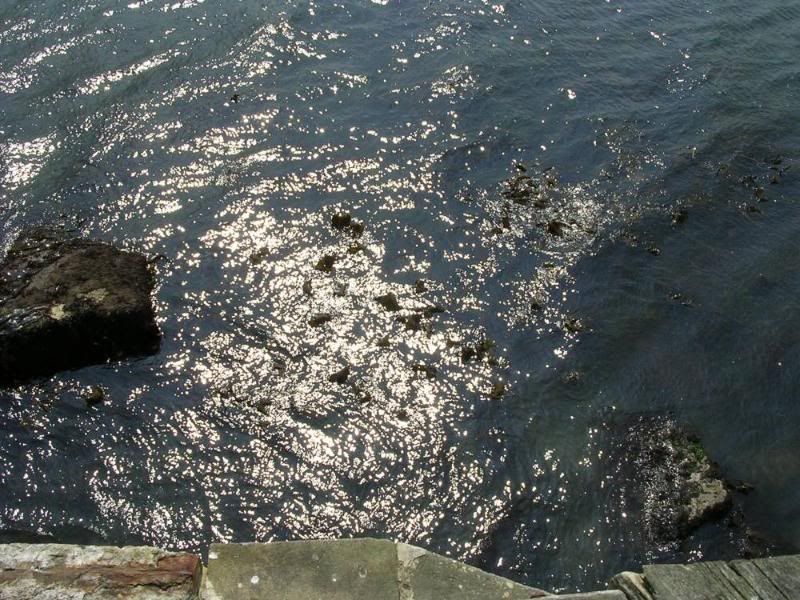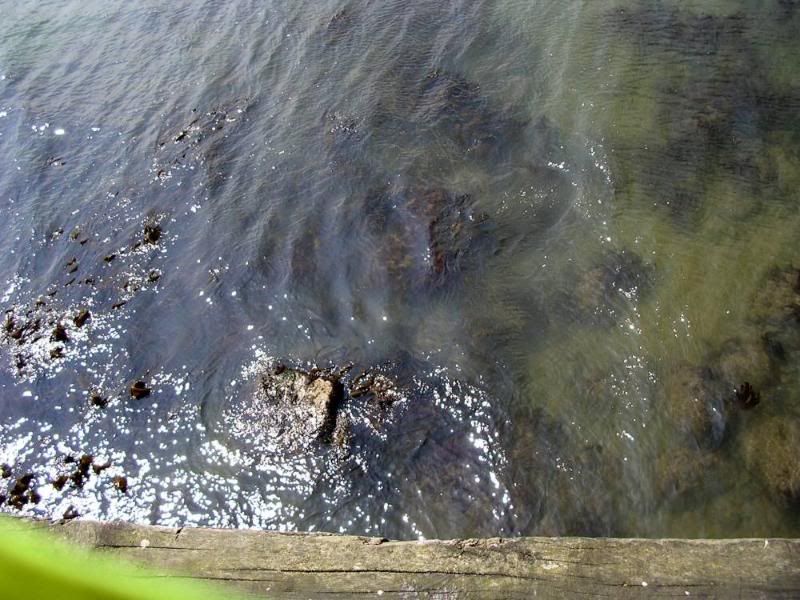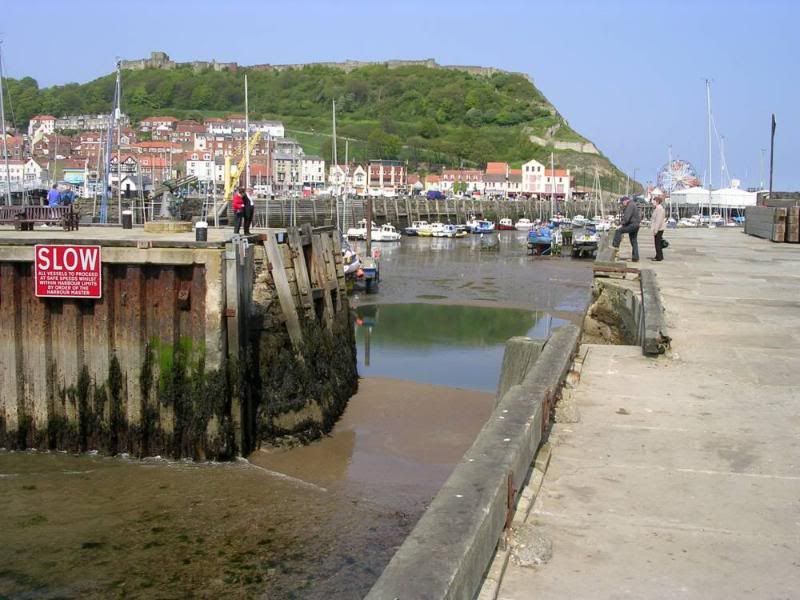 Wednesday, Bridlington.
Another poor day fishing, result, one coalie for me me, and a blank for keith, total catch now was 15 all.
Thursday, Whitby pier.
We started off that day on the top pier, for an hour or so, then moved down to the bottom pier. Casting is difficult on there, but it did'nt matter, we only needed to be 5 or 6 yds out. Keith caught 3 coalie in quick succession, and it looked bleak for me. But things changed, I lost 3 on retrieve, but caught 9 coalie altogether, and 3 crabs, Keith caught 9 and 1 crab.
Pics of both piers, top n bottom.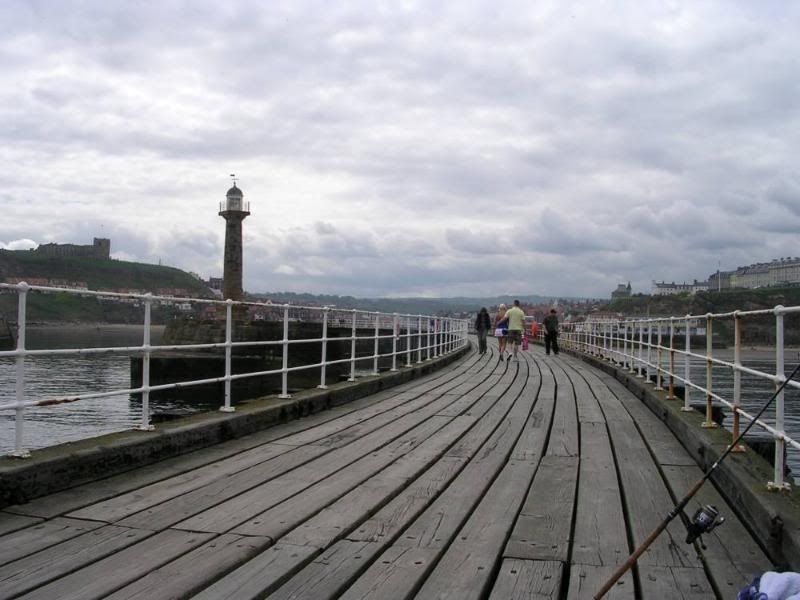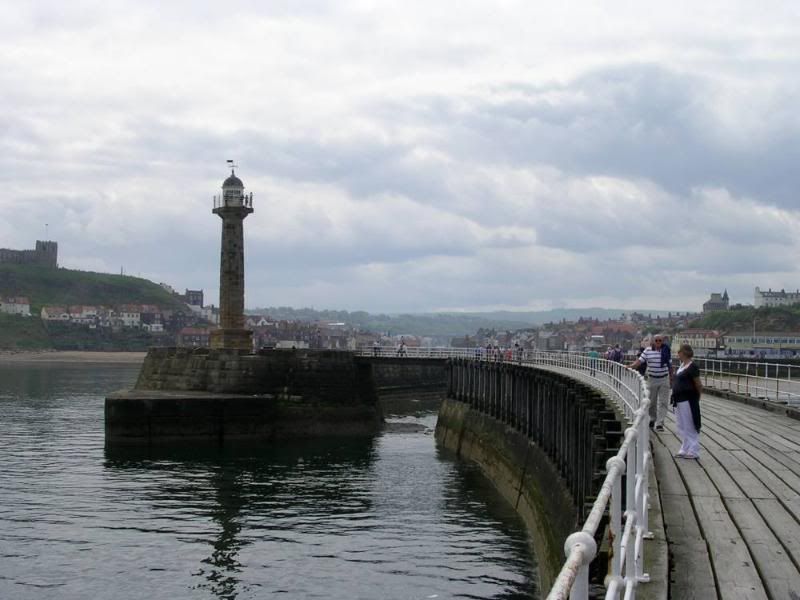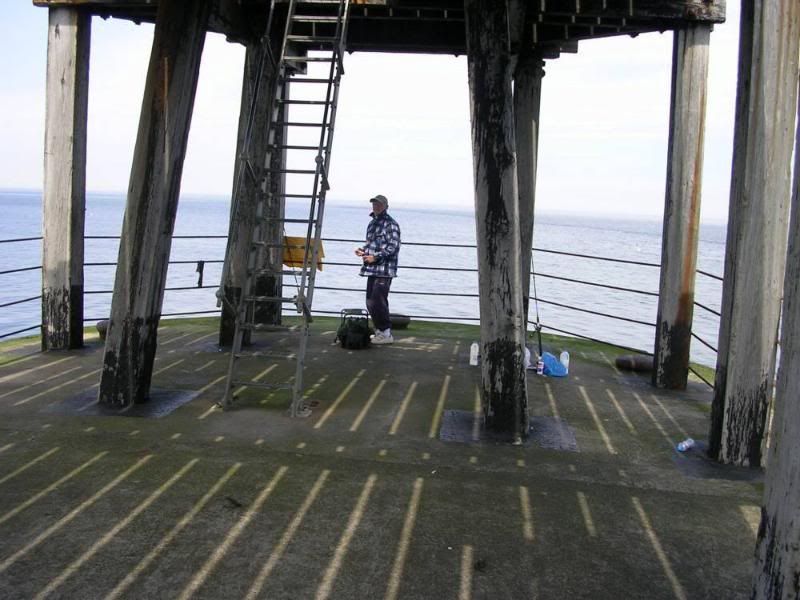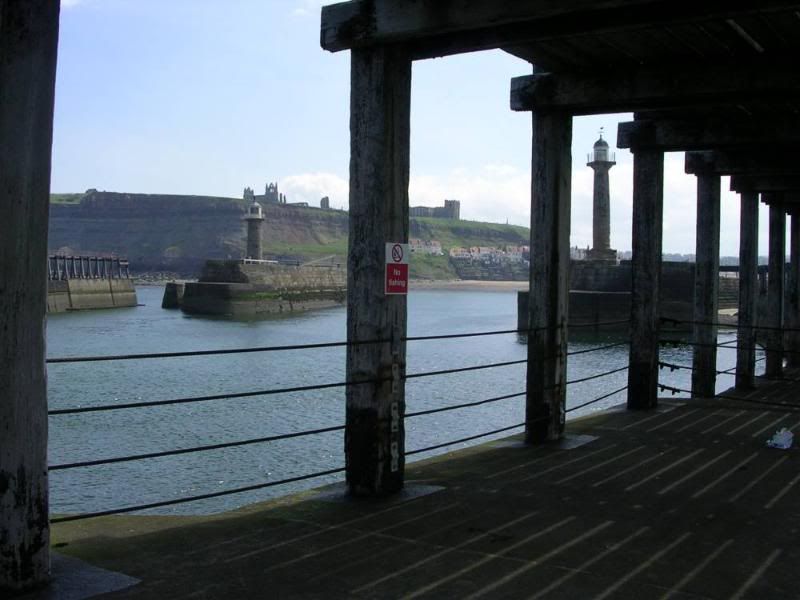 Friday, last day at Brid.
What a crackin hot day, it was relaxing just lazing about. The fishing was poor, but enjoyable. We met a few guys from other forums, and a couple from this one. I will let keith tell you about that. The end result for the day was, Keith 1 coalie, myself, 3 Weever fish, which made me the winner of our friendly comp, by 2 fish.
Theres loads more to tell, but i'm letting keith put his 4 pennorth in. I will add any facts or info as the post goes on. its taken me an hour to do this bit, so i'm off before you get bored. Cheers....Mick
PS, before keith gets his bit in i thought i would mention one incident. I was getting changed in the caravan toilet, there was'nt much room, so i was in front of the door, I was standing on one leg trying to get my blunderpants off, and started to keel over, my musical farce was touching the door, and i was frantically trying to steady myself so i did'nt go through into the caravan where the 2 girls were. I need'nt have worried, just as got my balance, and was congratulating myself, keith came in and opened the bloody loo door.
it must have surprised the girls to see the sun and the moon out at the same time.